Dawn Rhodes
Edit
IntroductionEdit
Personal Information

| | |
| --- | --- |
| Name | Dawn Arlyn Rhodes |
| Weight | 120lbs |
| Height | 5'6 |
| Race | Human (White) |
| Eye Color | Blue |
| Hair Color | Baby Blue |
| Date of Birth | 11-03-2013 (23yrs) |
| Birth Place | Velecity Falls, Colorado, USA, Earth |
| Gender | Female |
Status

| | |
| --- | --- |
| Affiliation | Team 4 |
| Active | Deceased |
| Relationship | Single |
| Family | Sherry Rhodes, (Mother) Mikle Rhodes, (Father)  Jerome Rhodes (Brother) |
| Good or Evil | Good |
Stats

| | |
| --- | --- |
| Strength | 200 |
| Endurance | 225 |
| Dexterity | 175 |
| Intellegence | 300 |
| Spirit | 350 |
| Damage | 10000-15000 |
| Defense | 1800 |
| Aim | 465 |
| Evasion | 450 |
| Universal Energy Attack | 12000-19000 |
| Universal Energy Defense | 800-2000 |
| Speed | 690 |
Childhood
Edit
When Dawn was at the age of 5 her parent's were killed in a car crash.
Fateful meeting
Edit
In the year 2023, Dawn was living in Luciel City, with adoptive parents. One day Jordan came to town and was looking for people who could use Universal Energy.
Training for the big day
Edit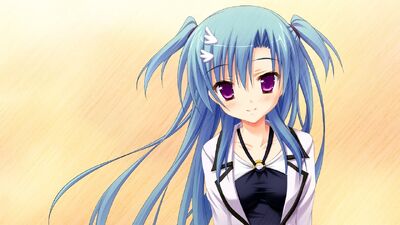 When news of The Meeting between the Masonic 12 members, Jordan sets out to find a team to train.
The moment they all trained for
Edit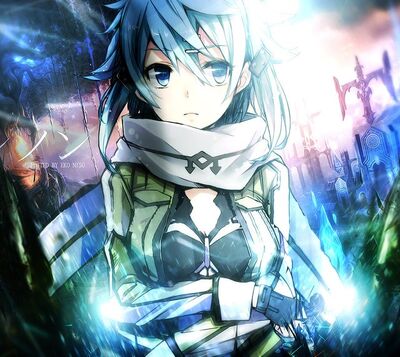 6 years had passed since Dawn started training
The ending of an older generation and the birth of a new generation
Edit
Jordan has been killed by his son Madara. It is now up to Dawn to train Jordan's other two childeren Universal Energy. With the Masonic 12 out and about as well as Madara on the loose Dawn, Reese, and Jason, as well as Lloyd and Rinne board a rocket to another planet.
Training out of this world
Edit
While on Mars Dawn decided to train Rinne in sword training they end up learning from one of the best Ace. They both have no experience.
Coming Back To Earth
Edit
Dawn's final battle
Edit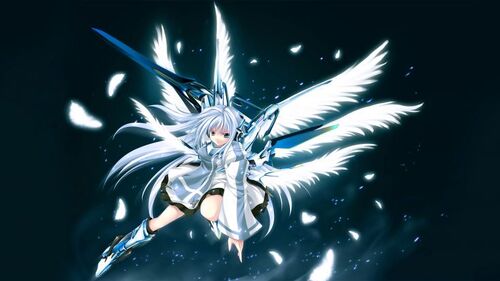 Dawn amazes everyone when she uses Uari Genesis Zyphrell to take on Lahar. being the main deciple of Jordan, he passed on Uari Genesis Zyphrell to her. although it is her first time using it she masterd it flawlessly. Lahar whom is number 4 of the Masonic 12 fights back visciously. Dawn enters Genesis mode to finish Lahar, however he turns into a gel type being entering Dawn through an open wound. Dawn's body becomes paralyed. as Rinne Lloyd and Jason rush toward her to try and save her. Lahar makes Dawn decapitate herself killing her.