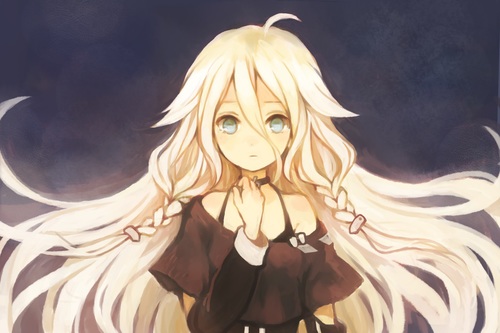 | | |
| --- | --- |
| Name | Serene |
| Weight | 134lbs |
| Height | 5' 4" |
| Race | Spirit Guardian/Zanpakuto (White) |
| Eye Color | Emerald |
| Hair Color | Platinum Blonde |
| Date of Birth | 11-09-1994 (35yrs) |
| Birth Place | Inside The Soul Matrix of Jordan Bekemeier |
| Gender | Female |
IntroductionEdit
Serene is a happy go loving spirit that lives inside of Jordan. Her name Serene means calm, peaceful, and untroubled; tranquil. Serene has a slim petite body and stands at 5' 4". Serene's Race is a Spirit and sub race' is white. Her hair is silky soft platinum blonde and her beautiful eye color is emerald. She was born at the same time as Jordan on November, 9th 1994. Serene was born inside his Soul Matrix and remained there until the ending of book seven.  She loves Jordan very much and is part of his powers. Her presence isn't fully revealed until 'the The Legend of Bekemeier: Book Seven the final book. Her attacks are based on Light. ''''she ranks in one of The Ten Warriors of Horakhty.
PersonalityEdit
Although Serene may look sweet and innocent she is an outstanding fighter and even a better swordsmen. When Jordan mediates to connect with her she always loves to engage him in combat most of the time. Three words to describe her are loving, random, and powerful. Do not let her cute looks and innocense fool you. Underestimate her and you will end up dead.
Stats

| | |
| --- | --- |
| Strength | 150 |
| Endurance | 800 |
| Dexterity | 220 |
| Intellegence | 100 |
| Spirit | 750 |
| Damage | 10,000-12,340 |
| Defense | 3500 |
| Aim | 1200 |
| Evasion | 1400 |
| Universal Energy Attack | 500 |
| Universal Energy Defense | 15,580 |
First time meeting
Edit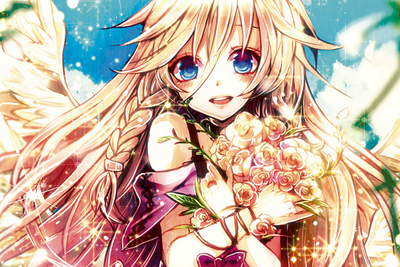 It was in book four that Serene and Jordan first met. When Jordan was meditating he came across a voice that called out to him. He traveled to a certain part of his body within his mind when he finally came to a door. the door had a dot in the center and had 7 cirlces around it getting bigger and bigger.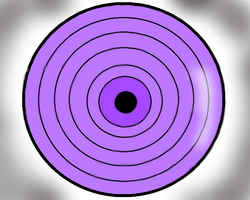 When they met they talked and such. After this a sword appeared when he was done meditating. He was able to use her in sword form. However she never really talked and wasn't strong at all so he never really used her. Jordan relied on more of his jutsu's instead of his Zanpakuto. 
Being tossed a side
Edit
The Great Machine
Edit
The universe ultimate fighter
Edit
Prologue The Revelation of Origins
Edit